Forums
NCHC Forums bring together thought leaders, policymakers and stakeholders for timely public discussions about the future of America's health system. The views expressed by the speakers are their own and do not reflect the positions of the National Coalition on Health Care or NCHC Action Fund.
All Upcoming 2012 2013 2014 2015 2016
10:00 AM – 11:30 AMLongworth House Office Building, Room 1300
America's health system faces a crisis of value. In an effort to stimulate dialogue and offer opportunities to learn about emerging and resurgent ideas for addressing this crisis, the National Coalition on Health Care is launching its NCHC Forums, an ongoing program of monthly educational briefings that will showcase a rich variety of speakers and topics.
Our inaugural forum will feature Dr. Elliott Fisher of the Dartmouth Institute of Health Policy and Clinical Practice. Dr. Fisher and his colleagues at the Dartmouth Institute have been important intellectual leaders in the national effort to understand the complex challenge of health spending, producing influential analyses of variation in health care costs and advancing innovative solutions like Accountable Care Organizations and shared decision-making.
In their January 2012 JAMA article, "Withholds to Slow Medicare Spending: A Better Deal than Cuts," Drs. Fisher, Skinner and Weinstein offer a new approach that seeks to accelerate delivery reform, achieve scoreable savings and avoid across-the-board cuts in provider reimbursement. As policymakers struggle in the coming months to find sustainable solutions to Medicare's provider payment and overall health spending challenges, Dartmouth's ideas could move to the forefront of the health policy agenda.
Featured Partner Offer
Up to 10% off and enjoy free shipping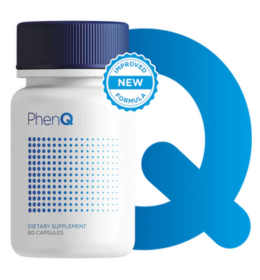 PhenQ
Jump-start fat-burning process
Suppress appetite
Natural ingredients
10:00 AM – 11:30 AMCapitol Visitors Center, Room SVC 212-10
SPEAKERS
Tom Leyden, MBA, Director, Value Partnerships, Blue Cross Blue Shield of Michigan
Larry Boress, President and CEO, Midwest Business Group on Health
SUMMARY
America's health system faces high and rising costs and persistent issues related to quality of care. In an effort to stimulate dialogue around solutions to these challenges, the National Coalition on Health Care has launched its NCHC Forums series to showcase the perspectives of health care innovators and thought leaders. This forum features two private sector leaders who have demonstrated that it is possible to drive down health care costs while improving outcomes.
Mr. Leyden will discuss the powerful partnerships that Blue Cross Blue Shield of Michigan has forged with hospitals, physicians' groups, and individual providers throughout his state. Value Partnerships' nationally recognized efforts to reduce medical errors, promote the highest-quality evidence-supported care, and implement the patient-centered medical home model have yielded real cost savings by focusing on improving quality and outcomes.
Mr. Boress will discuss employer efforts to confront the rising cost of diabetes, particularly MBGH's innovative Take Control of Your Health program, which provides employees diagnosed with diabetes with personalized health coaching from specially trained clinical pharmacists. This program, furnished to regional employers in partnership with the Illinois Pharmacists Association, has helped employees better manage their own health and improve their employers' bottom line.
As policymakers work to keep federal health care programs on a sustainable footing, private sector initiatives like these can help point the way toward a health system we can all afford.
SPEAKERS
Greg Poulsen, Senior Vice President, Intermountain Healthcare
Chris Wing, President and CEO, Scan Health Plan
SPEAKERS
David Cutler, PhD, Otto Eckstein Professor of Applied Economics at Harvard University
William Kramer, Executive Director, National Health Group, Pacific Business Group on Health