Homepage Coalition Members
Today, being employed is not a guarantee of health insurance coverage. Nearly 46 million Americans under age 65 do not have health insurance while many are under insured.

From Rx for Reform
An Insurance Policy for Health Care Reform
NCHC Action Fund President and CEO, Ralph G. Neas, calls for an insurance policy for health care reform.
Noting that last spring, leaders of the health care industry, including representatives from PhARMA, America's Health Insurance Plans, the American Medical Association and American Hospital Association, met with President Obama and pledged to him and the American people that they would decrease the annual rate of cost increases by 1.5 percentage points to save $2 trillion or more over the next decade. Neas said the commitment that industry leaders made to the President and the American public "should be more than a photo op, press statement and promise." Citing Washington Post columnist Ruth Marcus' piece about legislative cost containment efforts and needing a fail-safe mechanism to ensure that the rate of health care inflation is slowed, Neas urged that industry pledges to the President and the American people to control the growth of national health expenditures be codified and made enforceable as part of health reform.
"Only enactment of a "failsafe" amendment will provide the American people with an insurance policy that health care reform will lower premiums and make quality care and coverage affordable for all," he said.
Containing Costs and Avoiding Tax Increases While Improving Quality: Affordable Coverage and High Value Care
The National Coalition on Health Care's recommendations, based upon the consensus view of 85 member organizations, to make the system less complex, reduce overly high prices, and create a truly competitive health care marketplace. The goal of the paper is to augment the NCHC Principles and Specifications with a more detailed and selective set of policy recommendations on cost containment and quality improvement.
Featured Partner Offer
Up to 10% off and enjoy free shipping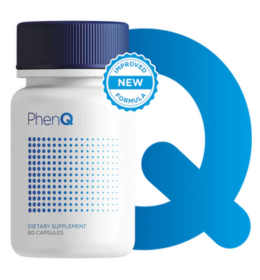 PhenQ
Jump-start fat-burning process
Suppress appetite
Natural ingredients
From Facts & Research
The Affordable Act: What It Means for You
To commemorate the one year anniversary of the passage of health reform legislation, Consumers Union developed a guide entitled The Affordable Care Act: The First Year. The guide outlines what the law means for consumers based on their current health insurance coverage, as well as details how the law pertains to owners and employees of small businesses.
Issue Area(s):
Plans to Improve Health Care's Fiscal Challenges
As part of its Solutions Initiative, the Peter G. Peterson Foundation compiled a document proposing a variety of solutions for America's long-term fiscal challenges. The document contains plans which include changes in Medicare and Medicaid, the addition of a public insurance option and repealing the entire health law. These plans were developed by the American Enterprise Institute, the Bipartisan Policy Center, the Center for the American Progress, the Economic Policy Institute, the Heritage Foundation and the Roosevelt Institute.
Issue Area(s):
Cost, Coverage, Delivery System Reforms, Economic Impacts
Health Care and You: Understanding the Health Care Law
Knowing what's in the Affordable Care Act can help you make smart health care decisions for you and your family. Some changes are happening now. Others are set to take place in 2014. Find out what's happening in your state and what the law means for you.
Issue Area(s):
Cost, Coverage, Delivery System Reforms, Policy Implementation
Issue Areas