Generic Ozempic For Weight Loss 2023: Should You Buy Off-Brand Versions?
Ozempic has gained popularity for weight loss effects.

Photo: myskin/Shutterstock
Ozempic (semaglutide) is a medication used to treat type 2 diabetes that has recently gained popularity for its weight loss effects. It was FDA approved in 2017 and is one of many glucagon-like peptide-1 or GLP-1 receptor agonists. This game-changing group has helped people not only control their blood glucose levels and also their weight as obesity is a triggering factor for developing insulin resistance and diabetes.[1]
Although the brand name has been around for a while, there is no generic Ozempic for weight loss on the market at this time. Even though Ozempic and the medications in this class may be a simple way to lose weight, there are other ways to lose weight such as exercising regularly, eating a healthy balanced diet and implementing fat burning supplements that can lead to more sustainable weight loss. Furthermore, how long it takes to lose weight varies between people.
Is There a Generic Ozempic For Weight Loss?
Currently there is no FDA approved generic Ozempic for weight loss. Ozempic is approved only for the treatment of Type 2 diabetes. Semaglutide is the generic name for Ozempic and is also the active ingredient in two other medications: Wegovy and Rybelsus.
Similar to Ozempic, Wegovy is also found in an injectable but is approved for weight loss. While Rybelsus is found in oral tablets and used to treat diabetes. Many pharmacies have compounded generic Ozempic for weight loss which have led to lack of safety and effectiveness concerns.
What Is Generic Ozempic For Weight Loss?
Semaglutide is the generic name for Ozempic and Wegovy and Rybelsus. In fact, Wegovy's semaglutide is an approved drug for weight loss in individuals 12 years and older and is another injectable form that is similar to Ozempic. While Rybelsus is the oral tablet version of Ozempic also used to treat type 2 diabetes.
The GLP-1 receptor agonist stimulates insulin secretion and also decreases glucose production by the liver. Both actions ultimately lower blood glucose levels in people with diabetes.
However, in terms of weight loss, GLP-1 receptor agonists have a direct effect on appetite,[2] as well as slowing digestion. Both mechanisms lead to a feeling of being full (or sated) for a longer period of time. Therefore, semaglutide has been shown to significantly reduce[3] weight in patients that are obese.
Featured Partner Offer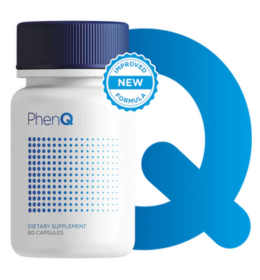 PhenQ
Helps to burn fat
Crushes food cravings
Boosts energy and balances mood
High-quality formula
Money Back Guarantee and Free US Shipping
Is Generic Ozempic FDA-Approved?
As of today, semaglutide is only sold by its brand names, Ozempic, Rybelsus, or Wegovy, and there is no approved generic. There have been numerous reports of generics being compounded[4] (mixing medications to tailor to individual needs). However, these are not FDA approved and should not be consumed.
The current shortage of semaglutide has prompted various pharmacies to produce compounded versions of the generic Ozempic.
It is important to note that although the brand versions all contain semaglutide, they are approved for different conditions. Therefore, they may produce the same effects of weight loss and lowered blood sugar, but different strengths and dosage could provide various levels of therapeutic benefit and side effects.
Featured Partner Offer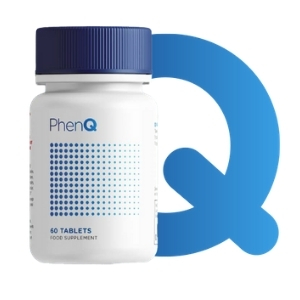 PhenQ
Enjoy 10% Off & Free Shipping Code: "FIRST10"
Applied at checkout
Is Ozempic Generic For Weight Loss Safe?
Generic Ozempic for weight loss is not safe as it is not FDA approved. The only way for a brand medication to become generic[5] is for the manufacturers to submit a separate application to the FDA which shows that the generic medication is both equally effective and safe. Therefore since there is no generic equivalent of Ozempic available, any compounded semaglutide should not be used as both the active and inactive ingredients of the medication are unknown and might be harmful.
In addition, Ozempic is approved for type 2 diabetes and not for weight loss. Although healthcare providers are prescribing for off-label use. Ozempic can lead to both safety and effectiveness concerns as the side effects are usually gastrointestinal issues such as nausea, vomiting and lack of appetite. This is the reason why not only Ozempic, but all of GLP-1 receptor agonists have to be started slowly and titrated up in dosage from month to month until target dose is reached.
Conclusion
While there have been substantial improvements in semaglutide and the class of GLP-1 receptor agonists for both diabetes and weight management, there are currently no approved generic versions of Ozempic for weight loss out on the market or on the horizon to be approved. In addition, although both Ozempic and Wegovy are subcutaneous injections (injected into the skin fat) containing semaglutide, they are approved for two different conditions. Their dosages and strengths are not equivalent and they cannot be substituted for one another.
Weight loss is not just about looking good, but it is about combatting various illnesses including type 2 diabetes. Semaglutide might seem like a quick fix but there are numerous other ways to lose fat and keep it off. These involve incorporating a healthy diet and exercise. Everyone's body is different and how long it takes to lose belly fat might vary from person to person.
Frequently Asked Questions
What is a cheaper alternative to Ozempic for weight loss?
Prescription weight loss drugs including phentermine, Xenical (Orlistat), Qsymia (phentermine/topiramate) and Contrave (bupropion/naltrexone) are less expensive. There are also other options such as bariatric surgery for some people.
Is there a generic version of Ozempic?
Currently there is no generic version of Ozempic. Semaglutide is the same active ingredient found in three different products (Ozempic, Wegovy and Rybelsus). Wegovy is the only version of semaglutide that is approved for weight loss.
Does generic Ozempic work for weight loss?
There is currently no generic semaglutide, however Wegovy is FDA approved for weight loss[6] for patients 12 years and older. In addition if given Wegovy for weight loss, take as prescribed.
How to buy Ozempic cheap without insurance?
There are weight loss clinics that might contain a semaglutide other than Ozempic, and drug manufacturers have coupons that can be applied if you qualify but ultimately having health insurance will help with savings. 
Resources
Yohannes Tsegyie Wondmkun (2020). Obesity, Insulin Resistance, and Type 2 Diabetes: Associations and Therapeutic Implications. Diabetes, Metabolic Syndrome and Obesity: Targets and Therapy, [online] Volume 13, pp.3611–3616. doi:https://doi.org/10.2147/dmso.s275898.
Shah, M. and Vella, A. (2014). Effects of GLP-1 on appetite and weight. Reviews in endocrine and metabolic disorders, [online] 15(3), pp.181–187. doi:https://doi.org/10.1007/s11154-014-9289-5.
Wissam Ghusn, De, A., Sacoto, D., Cifuentes, L., Campos, A., Feris, F., Hurtado, M.D. and Acosta, A. (2022). Weight Loss Outcomes Associated With Semaglutide Treatment for Patients With Overweight or Obesity. JAMA network open, [online] 5(9), pp.e2231982–e2231982. doi:https://doi.org/10.1001/jamanetworkopen.2022.31982.
Center (2023). Medications Containing Semaglutide. [online] U.S. Food and Drug Administration. Available at: https://www.fda.gov/drugs/postmarket-drug-safety-information-patients-and-providers/medications-containing-semaglutide-marketed-type-2-diabetes-or-weight-loss.
Center (2022). The Generic Drug Approval Process. [online] U.S. Food and Drug Administration. Available at: https://www.fda.gov/drugs/news-events-human-drugs/generic-drug-approval-process.
Bald, E. and Raber, H. (2023). Semaglutide (Wegovy) for the Treatment of Obesity. American Family Physician, [online] 107(1), pp.90–91. Available at: https://www.aafp.org/pubs/afp/issues/2023/0100/steps-semaglutide-obesity.html.
More from Weight Management