How To Get Ozempic For Weight Loss – Options & Considerations In 2023
Discuss Ozempic with your healthcare provider.

Photo: Ba Le Ho
Ozempic is a prescription medication originally developed to treat type 2 diabetes, however, it may also be effective for weight loss.[1] Ozempic works by "mimicking" certain gastrointestinal hormones[2] that increase insulin production after eating, which then lowers blood glucose levels and may also alter the way a person experiences hunger and fullness.
Because Ozempic was not originally designed for weight loss, it may be harder to obtain the drug specifically for this purpose, especially for those who do not have type 2 diabetes. This article will discuss how to get Ozempic for weight loss and outline other considerations to discuss with your doctor.
How To Get Prescribed Ozempic For Weight Loss?
Ozempic, a drug used to treat type 2 diabetes, may also assist in weight loss. However, Ozempic is FDA-approved for type 2 diabetes, not weight loss, and is prescription-only. Therefore, it is not available for purchase over-the-counter.
To get Ozempic for weight loss, you must meet with a qualified healthcare provider who can determine if Ozempic is right for you. You may be able to obtain this prescription through:
An In-Person Consultation.
A Personalized Health Screening and Prescription.
A Telehealth Appointment.
A Clinical Trial.
How To Get Ozempic For Weight Loss?
You may ask, how can I get Ozempic for weight loss?
This requires a prescription from a licensed healthcare provider. Ozempic is FDA-approved as a type 2 diabetes medication, even though studies indicate that Semaglutide,[3] the clinical name for Ozempic, can also help with weight loss. A medical professional will need to determine whether or not the drug is suitable for you for weight loss.
People with or without diabetes may wish to use Ozempic solely to help them lose weight, and if so, their doctor can offer clinical judgment as to the drug's safety and efficacy. To learn how to get prescribed Ozempic for weight loss, consider the following suggestions.
Featured Partner Offer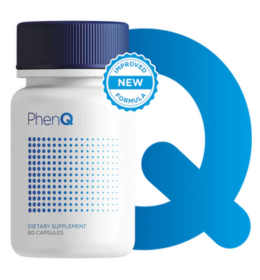 PhenQ
Helps to burn fat
Crushes food cravings
Boosts energy and balances mood
High-quality formula
Money Back Guarantee and Free US Shipping
Through An In-Person Consultation
You do not necessarily have to be a long-time patient of a doctor to be prescribed Ozempic. You can make an appointment with a new doctor for an in-person consultation.
In-person consultations, in particular, can be advantageous when it comes to obtaining medication for weight loss because being in person allows the doctor to physically examine you and notice any health irregularities that could be missed when discussing health concerns virtually.
With A Personalized Health Screening And Prescription
Having a personalized health screening can allow a doctor to get a detailed look into a patient's unique health issues, which can help the doctor make an educated determination about the right course of treatment.
With a personalized approach,[4] doctors can make more accurate health predictions and decide on tailored prevention methods and tactics, rather than rely on one-size-fits-all approaches. This way of practicing medicine encourages better partnerships between the doctor and patient, includes the patient in decisions regarding their health, and creates more favorable results.
Health screenings can include hands-on physical examinations, blood work, urine tests, and other medical tests, along with verbal and written questions. Once the doctor has all your results, they can write you a prescription for Ozempic, if they deem it suitable.
With Telehealth Services
Telehealth refers to the use of various technologies[5] such as phone, internet, and video conferencing to communicate and exchange health services and information. Telehealth services allow for long-distance healthcare to take place and are a great option for obtaining a prescription for Ozempic from your doctor.
Many healthcare practitioners today practice using a combination of telehealth and in-person services. Meeting with a licensed medical professional virtually is a legally recognized and safe way to get medical advice, evaluations, and prescriptions.
Through A Clinical Trial
All drugs need to undergo clinical trials before gaining FDA approval, including Ozempic.[6] Clinical trials are a series of studies and medical tests[7] that examine the impact, effectiveness, dangers, and safety of a particular drug, surgery, or therapy on various populations.
While Ozempic has already undergone several clinical trials, there may be others held in the future, specifically to see its effect on and implications for weight loss. Your medical provider can keep you informed of any upcoming clinical trials for which you may be a good candidate.
Who Can Prescribe Ozempic For Weight Loss?
There are only a few types of healthcare professionals who can prescribe Ozempic for weight loss. They include medical doctors and nurse practitioners. If you are currently under the care of a medical doctor or nurse practitioner, you can speak with them either virtually or in person about whether Ozempic is an appropriate treatment for you.
Other types of healthcare providers, such as psychologists, physical therapists, or acupuncturists may not be qualified or legally permitted to make medicinal recommendations or write prescriptions. If you do not have a medical doctor or nurse practitioner, call your insurance provider to help you locate one.
Other Considerations For Weight Loss
A Holistic Approach
Consider that while Ozempic may be effective for weight loss, it is just one part of the weight loss process and may not be enough alone to achieve considerable weight loss in a short amount of time.
To lose weight effectively, quickly, and safely, it's important to take a holistic approach in which your overall lifestyle is conducive to weight loss. This means eating a healthy diet, exercising regularly, reducing alcohol, getting good sleep, and managing stress.
These healthy habits are more effective when done together, rather than individually if your goal is to reduce fat and lose weight fast.
A Realistic Timeline
Sustainable, healthy weight loss can take some time. A person's gender, age, starting weight, and existing medical conditions are just a few factors that can play a role in how long it takes a person to lose weight.
How much weight or fat a person loses may also depend on which area of the body they are targeting. For example, people can expect to see reductions in belly fat, specifically, within 2-12 weeks of implementing healthy lifestyle habits.
Weight Loss Supplements
You may also consider taking a fat burner or weight loss supplement as an alternative or supplement to Ozempic with your doctor's permission.
Probiotic supplements may also be beneficial to assist with weight management. Speak with your practitioner to identify a specific brand and strain of probiotics that would be most beneficial for you.
FDA Approval
Although Ozempic shows promise as a weight loss drug, it is first and foremost a drug to treat type 2 diabetes—this is the only purpose for which it is FDA-approved.
A similar drug, Wegovy,[8] is FDA-approved to treat obesity, chronic weight management, and weight-related medical conditions. However, a healthcare professional can best decide with you which drug would be appropriate as each medication was developed and studied for different purposes.
Side Effects
Before taking Ozempic, it's advised to know about potential side effects. The most common side effects[9] associated with Ozempic are gastrointestinal symptoms such as nausea, vomiting, diarrhea, and constipation.
However, more serious side effects are also possible, such as pancreatitis, changes in vision, allergic reactions, and problems with the gallbladder and/or kidneys. Those with a personal or family history of medullary thyroid carcinoma, a type of thyroid cancer, should avoid taking the drug.
Be sure to discuss your medical history and any medications or supplements that you're taking with your doctor before taking Ozempic.
Featured Partner Offer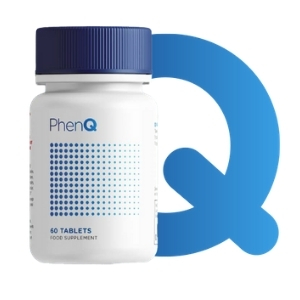 PhenQ
Enjoy 10% Off & Free Shipping Code: "FIRST10"
Applied at checkout
Insurance Coverage
It's important to know that health insurance varies in coverage depending on the company and the plan. Additionally, while an appointment with a practitioner may be covered under your insurance, a medication may not be.
This is especially true when Ozempic is prescribed for weight loss. Since the drug is not FDA-approved for weight loss, many insurance companies will not cover the drug when prescribed for this purpose.
Conclusion
While Ozempic has been studied for its ability to help people lose body weight, it has not been FDA-approved for this purpose. Rather, it is an FDA-approved drug for the treatment and management of type 2 diabetes. Because of this, it may be more difficult and expensive to get a prescription for Ozempic for weight loss, specifically.
Regardless of its intended use, Ozempic is a prescription drug and cannot be obtained over the counter. Rather, only a licensed medical provider, such as a doctor or nurse practitioner, can write a prescription for the medication.
In order to obtain this prescription, you can have an in-person consultation, a personalized health screening, a telehealth appointment, or participate in a clinical trial.
Frequently Asked Questions
Can anyone be prescribed Ozempic for weight loss?
Anyone could be prescribed Ozempic for weight loss if a qualified medical practitioner deems it appropriate. However, Ozempic was originally created as a drug to treat type 2 diabetes and manage blood sugar, not as a prescription weight loss medication.
How do I get Ozempic for $25 a month for weight loss?
Some insurance policies, such as those offered through full-time employers, offer promotional savings cards that allow you to get Ozempic for $25 per month, however, if Ozempic has not been prescribed for type 2 diabetes, this may not be applicable.
Will insurance cover Ozempic for weight loss?
Insurance coverage depends on the insurance company and the plan you're covered under. Many insurances do not cover Ozempic for weight loss, specifically. However, some plans do cover it when it has been prescribed for type 2 diabetes.
Is Ozempic approved for weight loss without diabetes?
No. While many studies show that Ozempic can help with weight loss, it was not designed, nor is it FDA-approved for weight loss alone. Ozempic is currently only FDA-approved for type 2 diabetes.
Is Ozempic safe to take long-term?
Generally it is considered safe to take Ozempic for long periods of time, however, this will depend on the individual and how well they tolerate the drug. If side effects are severe, you or your doctor may determine that a shorter course of treatment is more appropriate.
Who should avoid Ozempic?
Ozempic can be harmful for people with a family history of medullary thyroid carcinoma or allergic reactions to Semaglutide. Ozempic may also react poorly with alcohol and certain medications.
Can a doctor prescribe Ozempic for me over telehealth?
Yes. Medical practices are not limited to in-person meetings. Telehealth allows practitioners to diagnose, treat, and write prescriptions based on information that is communicated via telehealth sessions.
Resources
Wilding, J., Batterham, R.L., Calanna, S., Davies, M.J., Gaal, V., Ildiko Lingvay, McGowan, B., Rosenstock, J., Thi, M., Wadden, T.A., Wharton, S., Koutaro Yokote, Niels Zeuthen and Kushner, R.F. (2021). Once-Weekly Semaglutide in Adults with Overweight or Obesity. The New England Journal of Medicine, [online] 384(11), pp.989–1002. doi:https://doi.org/10.1056/nejmoa2032183.
Center (2023). Medications Containing Semaglutide. [online] U.S. Food and Drug Administration. Available at: https://www.fda.gov/drugs/postmarket-drug-safety-information-patients-and-providers/medications-containing-semaglutide-marketed-type-2-diabetes-or-weight-loss
Rubino, D., Niclas Abrahamsson, Davies, M.J., Hesse, D., Greenway, F.L., Jensen, C., Ildiko Lingvay, Ofri Mosenzon, Rosenstock, J., Rubio, M.A., Gottfried Rudofsky, Tadayon, S., Wadden, T.A., Dicker, D. and Step Investigators (2021). Effect of Continued Weekly Subcutaneous Semaglutide vs Placebo on Weight Loss Maintenance in Adults With Overweight or Obesity. JAMA, [online] 325(14), pp.1414–1414. doi:https://doi.org/10.1001/jama.2021.3224.
Simmons, L.A., Drake, C.D., Gaudet, T.W. and Snyderman, R. (2016). Personalized Health Planning in Primary Care Settings. Federal practitioner : for the health care professionals of the VA, DoD, and PHS, [online] 33(1), pp.27–34. Available at: https://www.ncbi.nlm.nih.gov/pmc/articles/PMC6366608/
Hrsa.gov. (2022). What is Telehealth? | HRSA. [online] Available at: https://www.hrsa.gov/telehealth/what-is-telehealth
Center (2020). Ozempic Drug Trial Snapshot. [online] U.S. Food and Drug Administration. Available at: https://www.fda.gov/drugs/drug-approvals-and-databases/drug-trial-snapshot-ozempic#:~:text=The%20FDA%20approved,the%20United%20States.
https://www.facebook.com/NIHAging (2023). What Are Clinical Trials and Studies? [online] National Institute on Aging. Available at: https://www.nia.nih.gov/health/what-are-clinical-trials-and-studies#:~:text=Clinical%20trials%20are%20research%20studies,safe%20and%20effective%20in%20people.
Office (2021). FDA Approves New Drug Treatment for Chronic Weight Management, First Since 2014. [online] U.S. Food and Drug Administration. Available at: https://www.fda.gov/news-events/press-announcements/fda-approves-new-drug-treatment-chronic-weight-management-first-2014
Nih.gov. (2017). These highlights do not include all the information needed to use OZEMPIC® safely and effectively. See full prescribing information for OZEMPIC. OZEMPIC (semaglutide) injection, for subcutaneous use Initial U.S. Approval: 2017. [online] Available at: https://dailymed.nlm.nih.gov/dailymed/medguide.cfm?setid=adec4fd2-6858-4c99-91d4-531f5f2a2d79
More from Weight Management